I had a great time on the trip. Honestly I was really ready to come home after the whole trip. This has really taught me a lot and given me a look into the world of Harry Potter that I thought I would never had before. Several days stood out to me in relationship to social justice. One happened during our days in London. We had the attack at the concert occur while we were on our trip. For me this was really interesting because the police were visibly out and armed. While this made us uncomfortable to some degree, the actual citizens seemed far more uneasy about seeing this than I was. I think this has to do largely with our experience with violence and these types of attacks.

I really want to say that this trip helped me see the value of making new friends as well. Since starting college I really have not had that experience so this was nice to enjoy and experience with other people. Tim and Matt were both great and we really had a great time together I felt. I am looking forward to hopefully having more of trips and exploring the world even more than what I have done already.
Powered by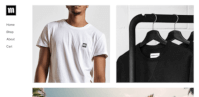 Create your own unique website with customizable templates.